Regular price
$39.95 AUD
Sale price
$32.95 AUD
Unit price
per
Sale
Sold out
No Primer Needed
RTT Waterproof Sealant is a high-quality, water-based, and non-toxic hybrid liquid rubber that works by creating a watertight seal to keep moisture away from cracks, vents, holes, and joints. It can be applied with a brush, roller, or paint sprayer and stretches 1000% with 95% recovery.
Designed for extreme weather, our product is durable and flexible enough to seal almost anything. With our sealant, you'll never have to worry about water damage again!
What makes our sealant the top choice?
Highly flexible and durable.

This ultra-tough waterproof sealant is highly flexible once cured. The UV-stable formulation will withstand high temps and sun exposure, leaving you with a long-lasting product that'll still provide years of protection after installation.

Easy to apply.

Just roll, brush or spray over your concrete, brick, or stone and you will create a waterproof barrier — perfect for DIYers who want to do the job themselves and save money on contractors.

Safe to use.

This sealant contains no solvents or VOCs, which makes it completely safe for you, your family, pets and plants. It can be used both indoors and outdoors without the toxic effects of traditional solvent-based sealants.
Don't let water damage ruin your property. Trust in the reliability and effectiveness of our liquid rubber waterproof sealant. Order yours today and enjoy the peace of mind that comes with knowing your home or business is protected!
Coverage

Metal Roofs:

You only need to cover joints, screws, cracks, skylights, vents etc. Encapsulating them with RTT - GEO Textile.

A good metal roof does not need to be covered with Waterproof Sealant. Only the rusty areas.

If it got surface rust - use RTT Rust inhibitor primer without the Rubber. Apply the primer to the entire surface.

For metal roofs and rendered concrete apply 1.5L/m2.

The products will cover:

- 15L Bucket covers ≈ 10m2

- 10L Bucket covers ≈ 7m2

- 4L Bucket covers ≈ 3m2

- 2L Bucket covers ≈ 1.5m2

- 1L Bucket covers ≈ 1m2

- 0.5L Bucket covers ≈ 0.5m2

Concrete Surface:

For rough or uneven concrete apply a minimum of 2L/m2

Note: Apply a 2 Part Epoxy onto the surface first before applying the rubber to prevent bubbling.

- 15L Bucket covers ≈ 8m2

- 10L Bucket covers ≈ 5m2

- 4L Bucket covers ≈ 2m2

- 2L Bucket covers ≈ 1m2

- 1L Bucket covers ≈ 0.5m2

- 0.5L Bucket covers ≈ 0.25m2
Popular Uses

- Metal roofs

- Concrete roofs,

- Box gutters

- Tanks and Throughs

- Planter boxes

- Retaining Walls

- Sheds

- Wooden or Metal decks

- Ponds

- and more....

Preparation

Clean all surfaces free of dirt, oil, impurities and allow to dry. Water blast or wire brush any stubborn debris or rust. Prime all concrete surfaces with a quality 2 part epoxy.
Application

Please refer to the Specific Project for Step-By-Step instructions.

Always apply RTT Waterproof Sealant to the water contacting side of the project. Apply by brush or roller up to 2mm thick per coat. Use ample product and work it into the surface and around protrusions so complete contact is achieved. RTT Geo Textile embedded into the product to repair areas with holes, cracks or joint movement. Apply a minimum of 2 coats to ensure a complete seal. After the final coat, RTT Quick Dry can be sprayed over the area to set the product (optional).

NOTE: DO NOT BRUSH OR ROLL OVER THE WET QUICK DRY SPRAY

General Instruction

1. Best applied early morning or mid-afternoon in summer (avoid the intense sun when applying).

2. Because our products are water-based, you must avoid solvents like Petrols, thinners, diesel etc.

3. To avoid bubbling and non-curing, DO NOT apply products when there's dew, cold wind or rain forecasted within 24 hours.

4. Allow 24h curing time before applying the next coat.

5. Curing time depends on temperature, humidity and airflow. Best 20°C or more. The typical curing time is 3-7 days.
Safety Features

- Water-Based

- UV-stable

- Eco-friendly

- Safe for you, your family, pets and plants

-No solvents or VOC (volatile organic compounds)

- Non-flammable

- Usable indoors and outdoors
Clean-Up

The Top Coat and the Primer are cleaned with water and soap. 

Use our "RTT Sealant Cleaner" to remove any spillage, drips or splashes of the RTTSealant - Ultimate Seamless Waterproof Membrane".

Remove any masking tape while the products are still slightly wet.
Storage

Store in a cool dry place. Keep out of reach of children. This product is a Non-flammable-liquid and does not present any storage or transportation hazards.
Shipping & Returns




We ship our Products throughout Australia and New Zealand.  

FREE SHIPPING APPLIED TO ALL AUSTRALIAN ORDERS

SHIPPING TO NEW ZEALAND CAN BE ARRANGED AT EXTRA COST

Expected shipment duration (within AUS):  3-8 Business days (Mon -Fri)

For larger orders, please contact us at shop@rttsealant.com or use the Contact form.

At RTT Sealant, we offer FREE SHIPPING on all orders within Australia. We understand that getting your items to you quickly is important, so we make every effort to process and ship your order as soon as possible.

Orders are typically processed within 1-2 business days and shipped via Australian Post / Transdirect / Sendle. Once your order has shipped, you will receive a shipping confirmation email with a tracking number.

Please note that we are not responsible for any delays caused by the shipping carrier. If you have not received your order within the estimated delivery time, please contact us at [email or phone number] and we will do our best to assist you.

Return Policy

We want you to be completely satisfied with your purchase from RTT Sealant. If for any reason you are not satisfied, you may return your items within 30 days of receipt for a full refund or exchange.

To initiate a return, please contact us at shop@rttsealant.com or use the Contact form to request a return label. Once we receive your returned items, we will process your refund or exchange as soon as possible.

Please note that all items must be returned in their original condition.

We do not accept returns of final sale items.

We will be responsible for the cost of return shipping.

If you received a damaged or defective item, please contact us immediately at shop@rttsealant.com and we will do our best to assist you.

Thank you for choosing RTT Sealant for your shopping needs! If you have any questions about our shipping or return policy, please contact us. We're here to help!

Refunds

We strive to serve our customers with the best products. Every single product that you choose is thoroughly inspected, checked for defects and packaged with utmost care. We do this to ensure that you fall in love with our products.

Sadly, there are times when we may not have the product(s) that you choose in stock or may face some issues with our inventory and quality check. In such cases, we may have to cancel your order. You will be intimated about it in advance so that you don't have to worry unnecessarily about your order. If you have purchased via Online payment (not Cash on Delivery), then you will be refunded once our team confirms your request.

We carry out a thorough quality check before processing the ordered item. We take utmost care while packing the product. At the same time, we ensure that the packing is good such that the items won't get damaged during transit. Please note that RTT Sealant is not liable for damages that are caused to the items during transit or transportation.

We will revise your returned product as soon as we receive it and if it follows the guidelines addressed above, we will proceed to issue a refund of your purchase. Your refund may take a couple of days to process but you will be notified when you receive your money.

 

Your Consent

By using our website, registering an account, or making a purchase, you hereby consent to our Return & Refund Policy and agree to its terms.

 

Contact Us

If, for any reason, You are not completely satisfied with any good or service that we provide, don't hesitate to contact us and we will discuss any of the issues you are going through with our product.

 
Share
View full details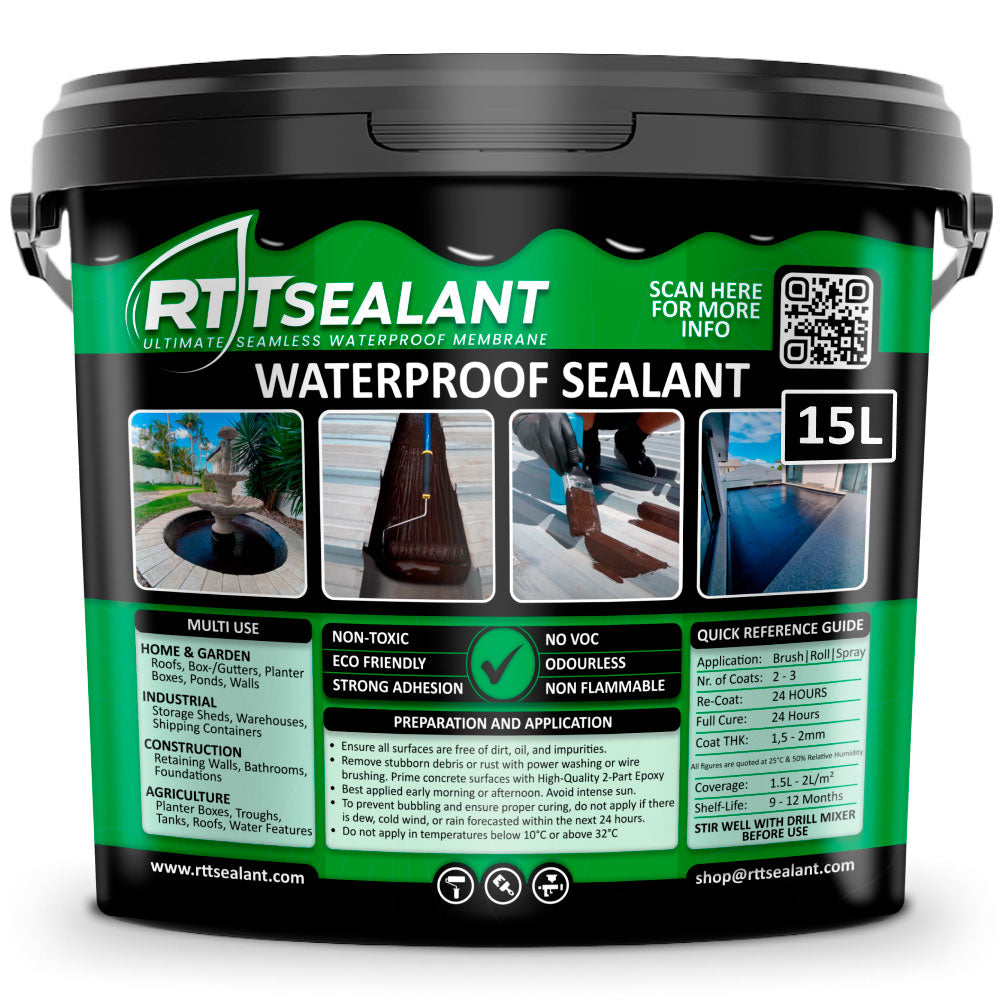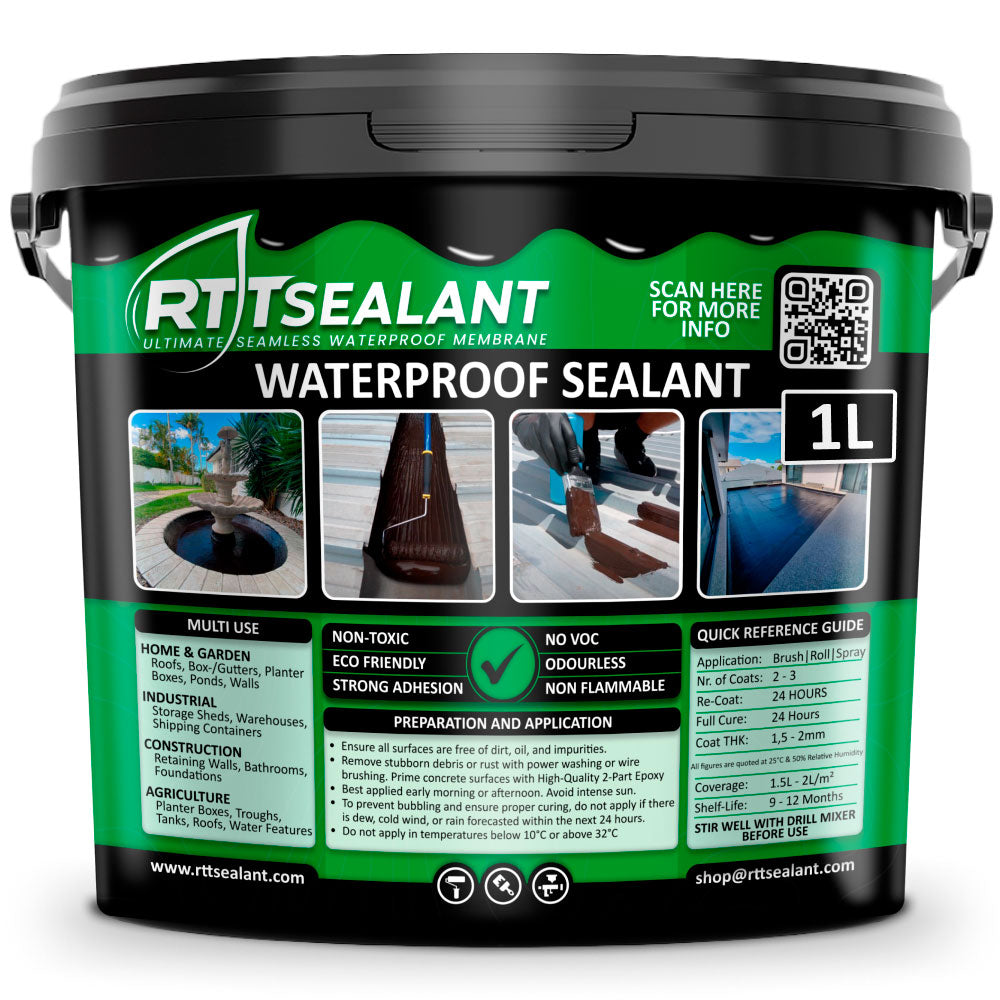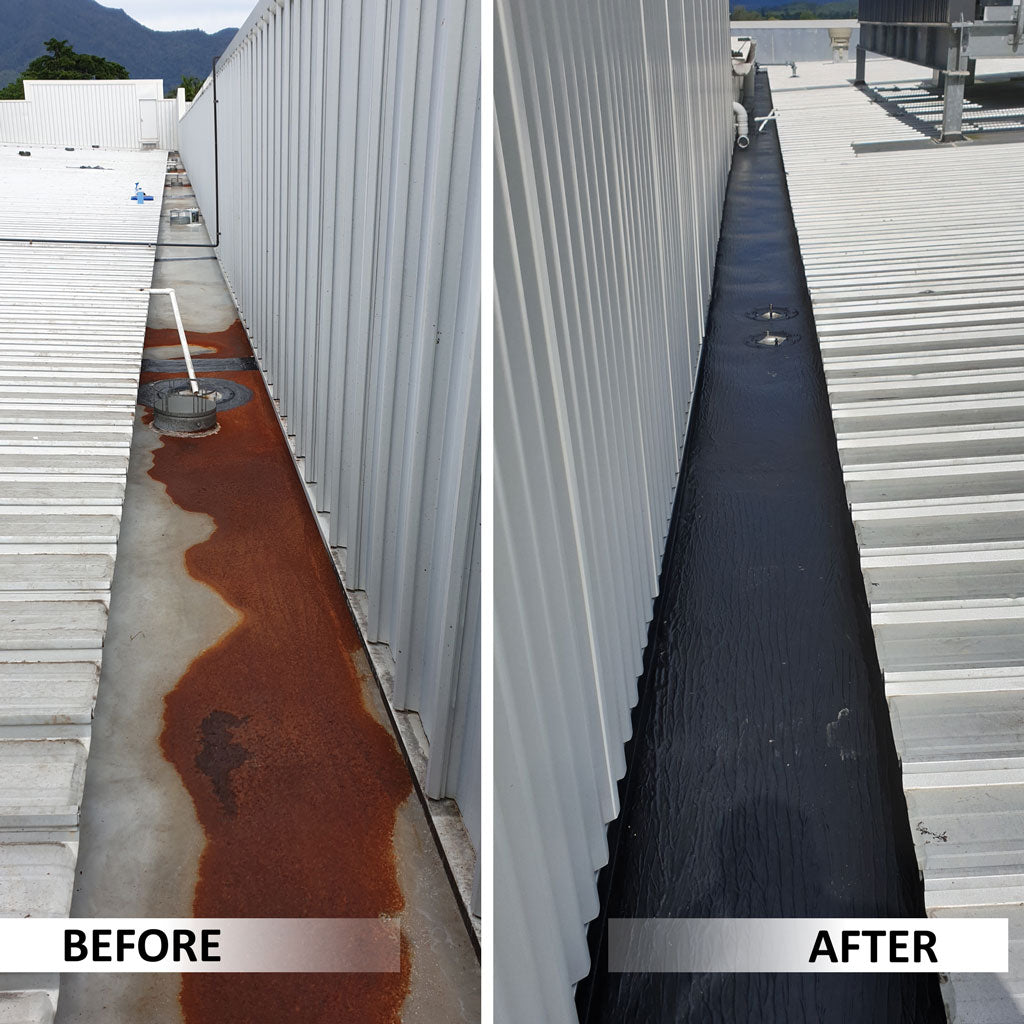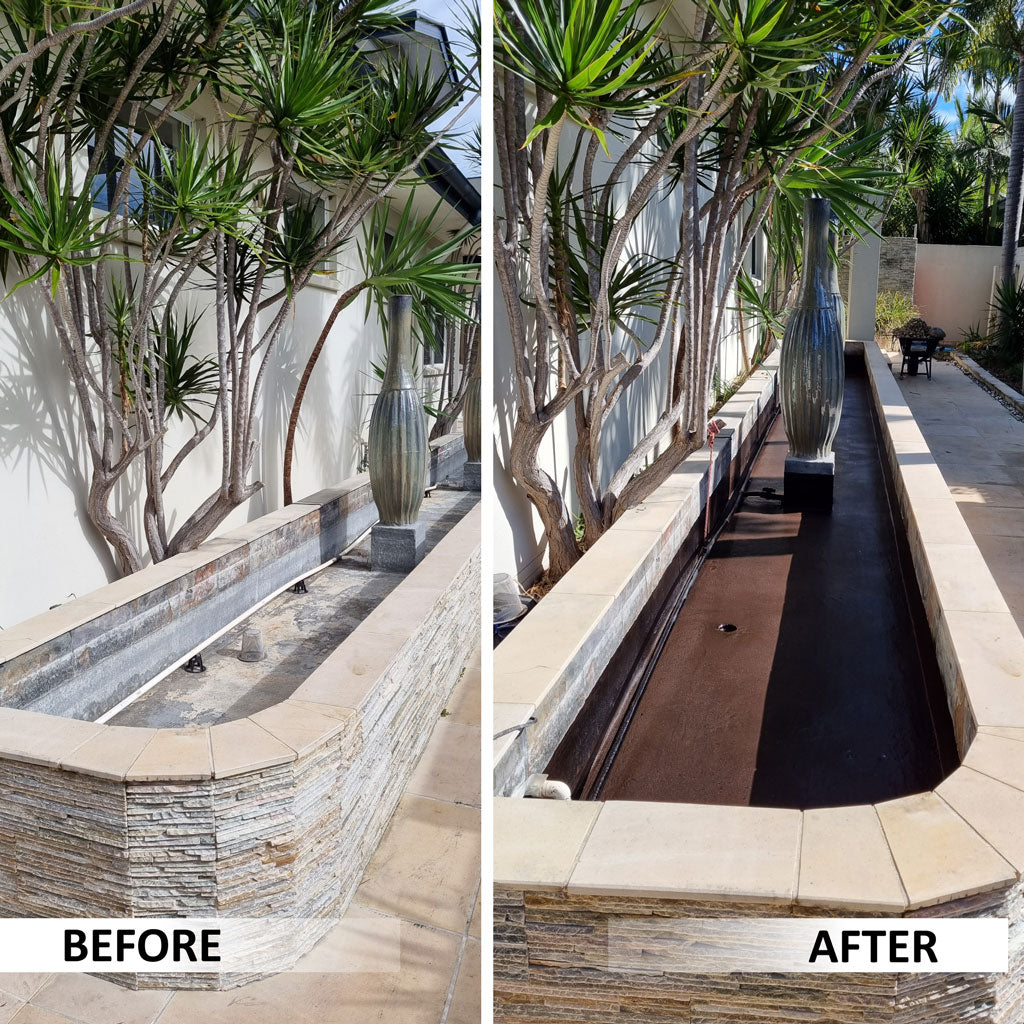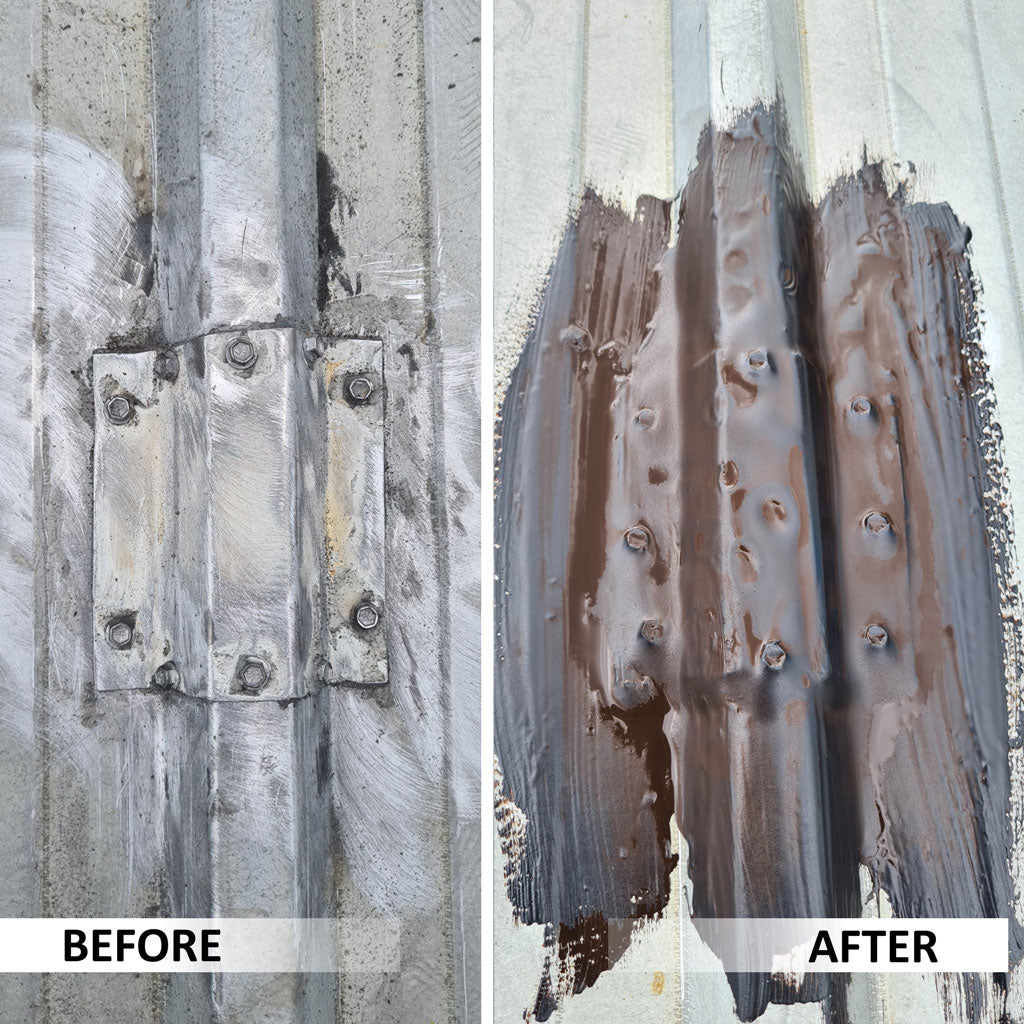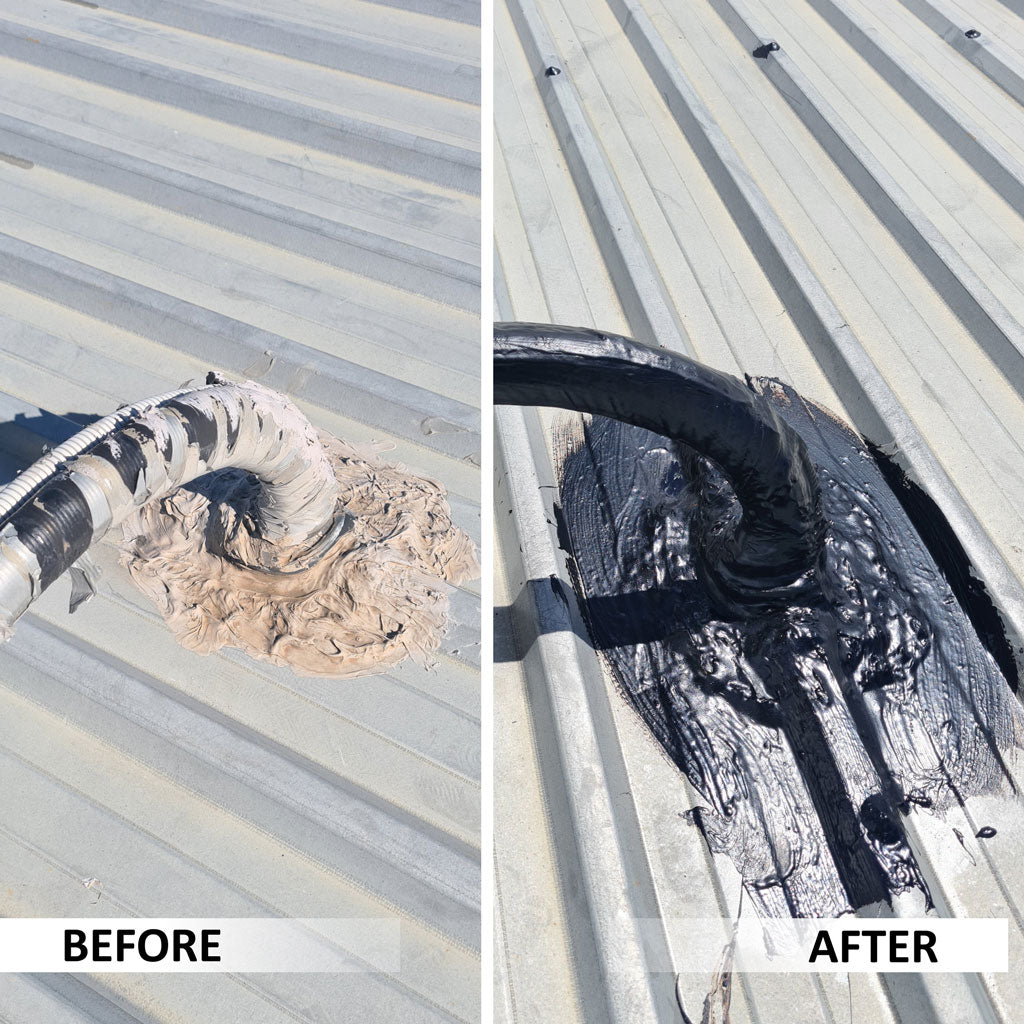 Excellent product
Works well and was easy to apply. Looks extremely well sealed, leaving good peace of mind. Good after sales service too.
Fantastic
The product was very easy to apply with a brush and has stop the leak.
Great Product with good instructional video
Waiting to see whether repaired roof holds during next rain bomb, but I feel confident that this product will prove to be the solution. The order to delivery process was fast and efficient.
Very good on vehicle canopy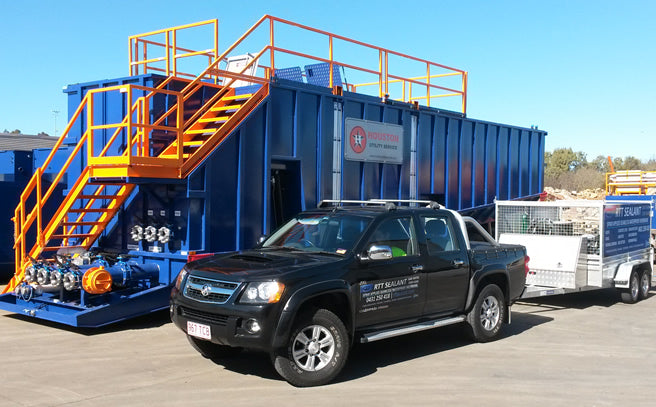 DIY is not an option for you?
We work with accredited contractors and take on large commercial projects.

Contact us on shop@rttsealant.com or use the Contact form and let's discuss your project!
WE PROVIDE FREE SHIPPING ON ALL ORDERS

Hassle-Free Exchanges

Not happy with the product or received the wrong product? No worries. Contact us at shop@rttsealant.com and we will do our best to find the best solution for you.

With us you have a 100% Satisfaction guarantee!